Noor Bchara has an in-depth knowledge of the fashion industry and how to integrate Upcycle Design initiatives into any size brand or business. She works with established designers, new start-ups and corporate clients to provide them with a general overview of Upcycle Design manufacturing principles, with particular expertise in textiles and apparel production. Based on your needs, she can advise on specific sourcing requirements or provide a basic understanding of production for apparel and accessory development and production.
Some things Upcycle Design School can help with:
Sourcing Upcycled materials
Life cycle thinking: a general overview or an assessment of your specific product(s)
Setting Upcycled Design goals: inventory your sustainable strategies and how you can scale/add to them by incorporating Upcycled products
Referrals to apparel manufacturers within our database
Understanding how to produce Upcycled products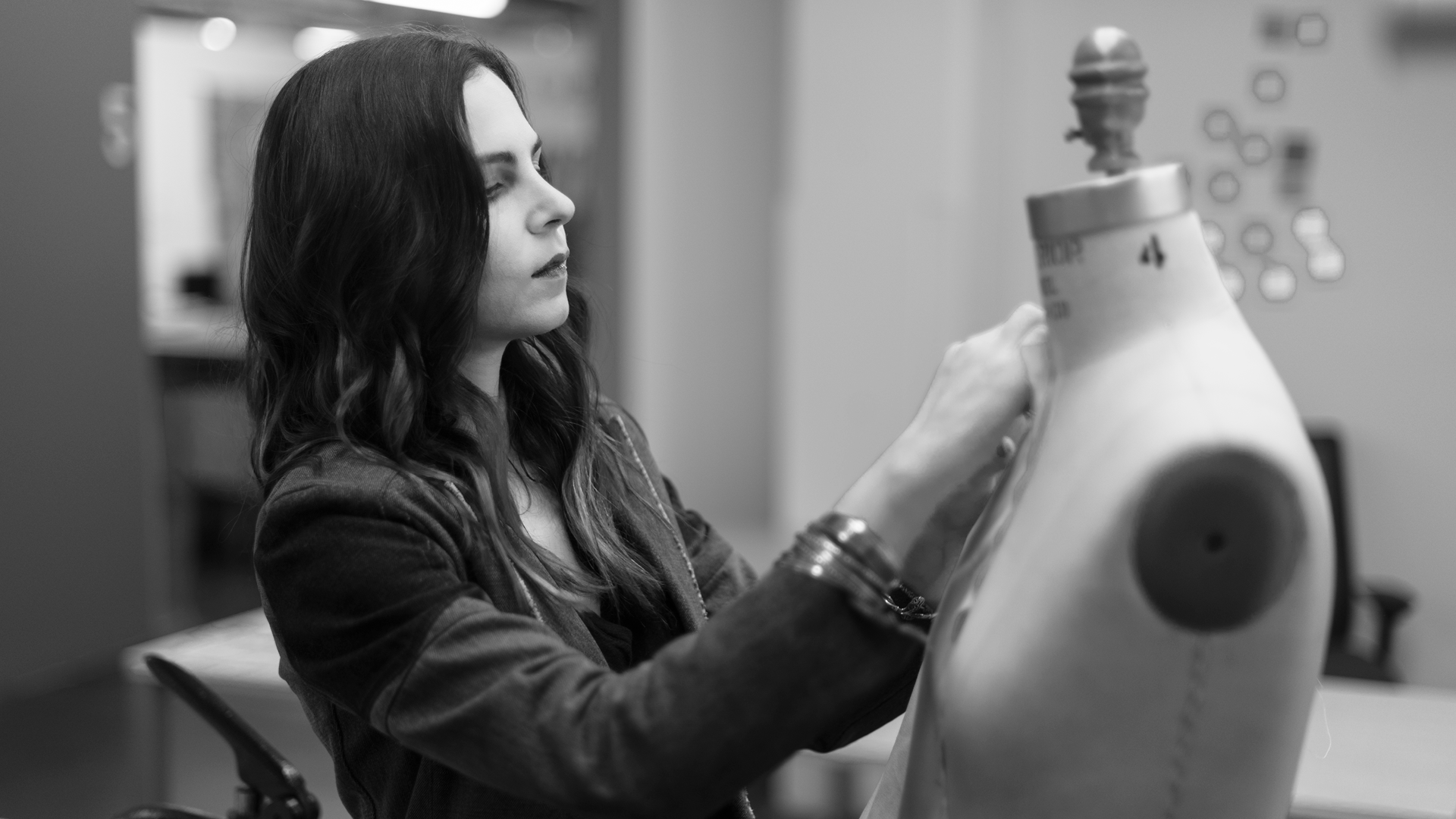 Hi, I'm Noor Bchara
I'm the founder of NOORISM, a repurposed denim brand where we create new, elevated pieces from second hand jeans. I'm an adjunct professor at the Fashion Institute of Technology in New York City where I teach about Upcycling and Repurposed design. My goal as a designer is to keep as many garments out of landfills as possible. My mission is to inspire and educate people on Upcycling and Repurposed design and how to do it on a bigger scale.
Can I Get A Refund If I'm Unhappy With My Purchase?
If you purchased a consulting package and didn't find the first session amazing, I offer a full 30 day guarantee. Just sent me an email and let me know why and you'll get a full refund. -Noor
How Do I Schedule My Appointment?
Upon purchasing a service, you'll receive further instructions on how to book a time for your appointment.
Can I Purchase A Service More Than Once?
Absolutely! If you find yourself in need of a service more than once, simply purchase the service again.